The Creation Cycle
Date: 2022-05-31 | creation-cycle | product | systems
---
The Creation Cycle is a generic process by which any form / scope of creation can effectively implement iterations of continuous impact and learning. I believe it's the most effective way to create meaningful things.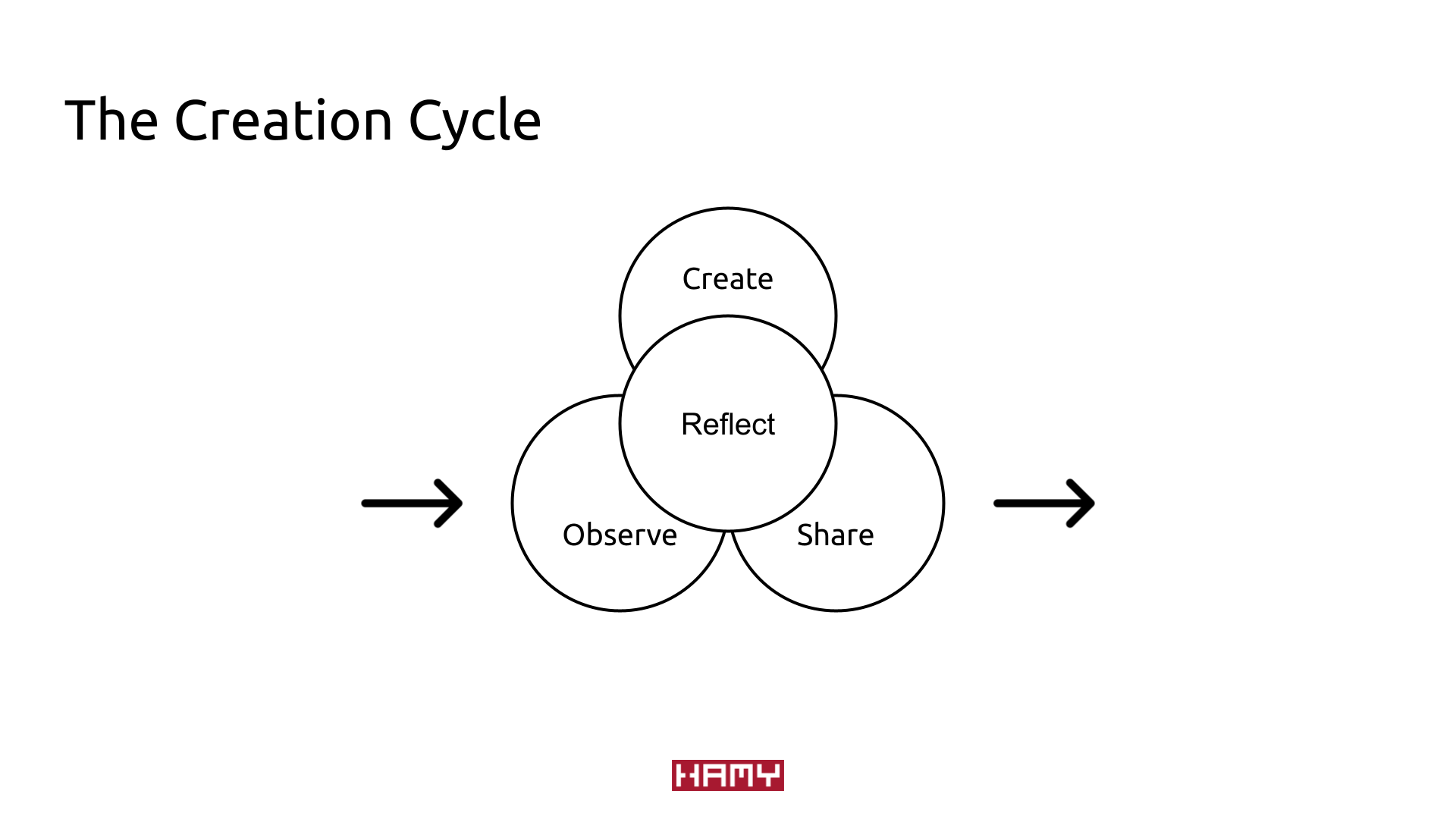 Diagram of The Creation Cycle
Observe - Understand the domain.
Create - Execute on the domain's most important Problems and Opportunities.
Reflect - Learn from this Cycle. Improve the next Cycle.
Share - Share Cycle's outcomes with the world.
Notes:
You do not have to go through the Creation Cycle in the order listed, though typically this is the order it's used in
The Creation Cycle is built to be iterative. When one Cycle ends, the next begins.
The Creation Cycle is useful at every scope and is likely best used in recursive iterations
Example Usage - Multiple Scopes:
Creation Cycle for top-level business roadmap

Creation Cycle for each org's roadmap

Creation Cycle for each team's roadmap

Creation Cycle for each individual feature
Personally, I use the Creation Cycle to structure most of my life's processes.
Planning and coding software features
Ideating and validating businesses
Ideating and writing blog posts
Personal reflections and life plans