Reflection Schedule
Date: 2023-10-02 | reflect | reflections | systems |
I sometimes get asked about how I schedule my reflections. For the most part, I schedule them at standard intervals corresponding with normal calendars to give regular opportunities for reflection with little downside if I decide to skip one or two.
There are generally two types of reflections I do:
Release Notes - A short summary of things done (helps me remember what I did when I'm ready to do a full Review)
Reviews - A deeper reflection over a period of time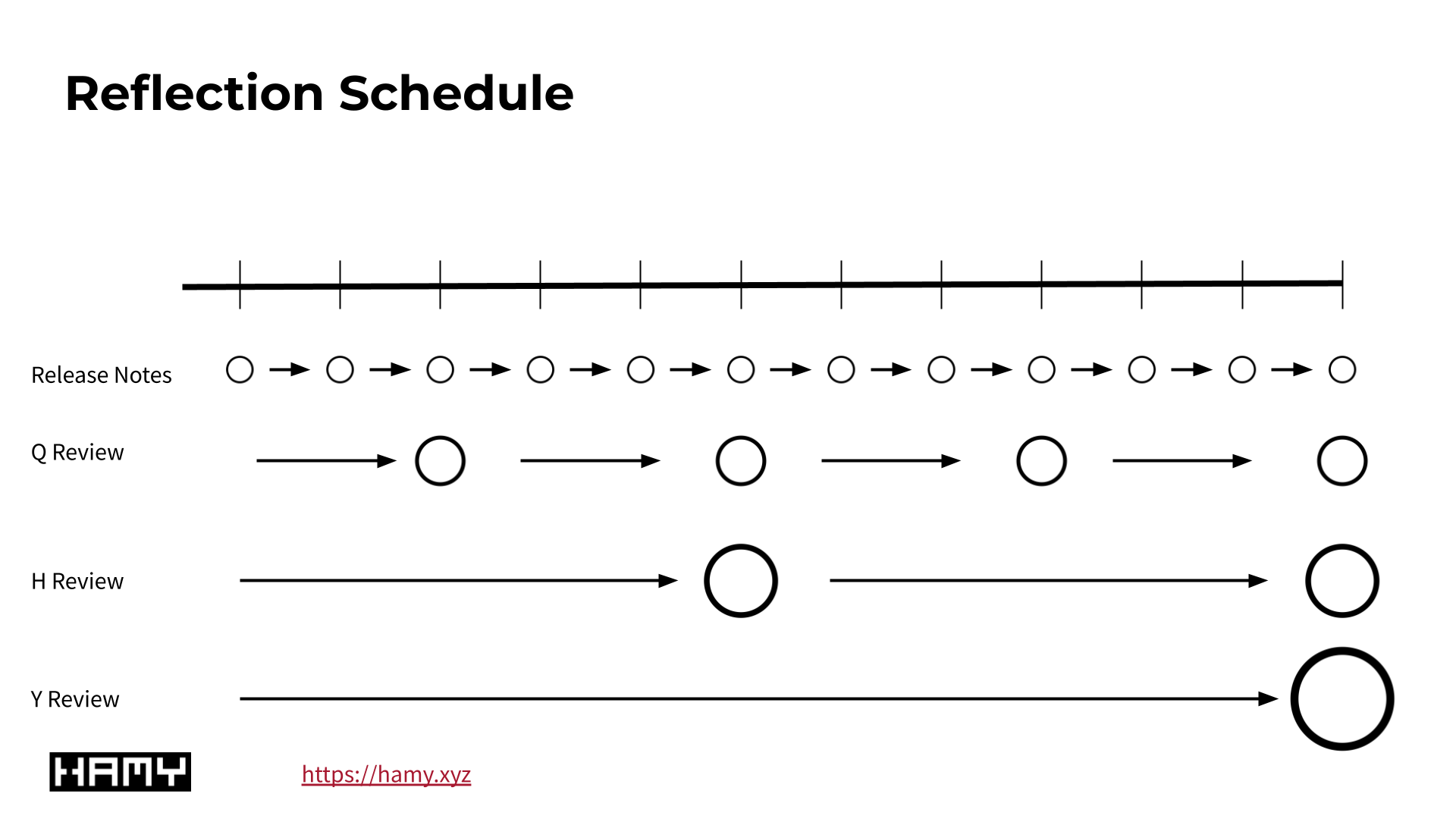 Schedule:
Monthly - Release Notes
Quarterly - Quarter Review
Halfly - Half Review
Yearly - Year Review
(If overlapping, will usually take the longer time period reflection but sometimes I don't feel like it and instead do the shorter, easier one.)
Want more like this?
The best / easiest way to support my work is by subscribing for future updates and sharing with your network.