Release notes: May 2020
Date: 2020-05-32 | release-notes | reflections
---
See all reflections.
In May 2020, I released my first music videos with @steveis.space, continued supporting the fight against the rona, had art featured in an international exhibition, built a care emoji customizer, added new visuals to my music visualization platform, and started venturing back into the city.
My name is Hamilton and this is my May 2020 in review.
projects
Last month, I reflected on my project outputs and found that many of them were cool but very few actually did anything useful / impactful. As such, this month was focused more on solving real problems and spending my energy on things that are actually impactful.
I did this in a few ways, but to start I identified a few problem areas, ways to validate that they were real problems, and started building for them. I'd planned to have at least first drafts of each to show for this release notes, but, alas, I got behind.
I still want to share what these problems are and how I planned to validate them for posterity. Also, if you have any of these problems, let me know! I'd love to talk with you to better understand them.
people want to know the wait times at Trader Joe's -> build a site that shows accurate wait times
people have a hard time getting common Docker workloads working -> write posts explaining common workloads and measure engagement
people can't find quality examples of common layouts coded in Material UI -> write posts with these and measure engagement
The goal for these was very much to keep the validation method extremely cheap and quick. Hello, Startup - the startup book I'm currently reading - has an interesting argument that high idea iteration speed is correlated with success probability, and I tend to agree. The more problems you can vet, the higher the probability is that you'll find a problem that's worth pouring more energy into.
Now because I didn't actually finish any of these this month, I can't say I was particularly successful here but I think it's a good mindset going forward and something I'm looking into systematizing. I think the ability to opportunity size and validate problems is a skill that is widely applicable in life so effort here may pay large dividends down the road.
Okay so I don't have much to show wrt problem validation but I did do a lot of other things which may or not have been some sort of procrastination /shrug.
projects: releases
releasing visuals with @steveis.space
For the past few months, I've been hinting at a collab with my buddy @steveis.space. It took a lot of iterations to get it to somewhere we liked but in the end we came up with some really cool artifacts that I'm excited to share!
In total, I created three different visualizations for three songs off of Steve's new album The Voyage. Here's one on one of my favorite songs from the album - A Thought Gone Adrift:
To see the other visualizations, head over to Steve's Instagram!
supporting covid-relief with #covidart
Last month, I started an art series dubbed #covidart as a part of HamForGood - a portfolio of projects where 80% of the proceeds are given to a cause, in this case supporting those affected by and the fight against coronavirus.
This month I continued that series by creating additional images celebrating essential workers to @hamy.art and making them available on my shop.
I'm also happy to share that I've raised my first money and made my first donation for #covidart (which also happens to be a first for HamForGood). I'll note that the purchase came from my biggest patron - my dad - but money's money and progress is progress so I'm still excited to hit this milestone.
If you want to support the fight against coronavirus (and get some #hamyart while you're at it), take a look at the #covidart collection on my shop! It's a long road to recovery but I'm hopeful we can come out better than we were before.
@hamy.art featured in an exhibition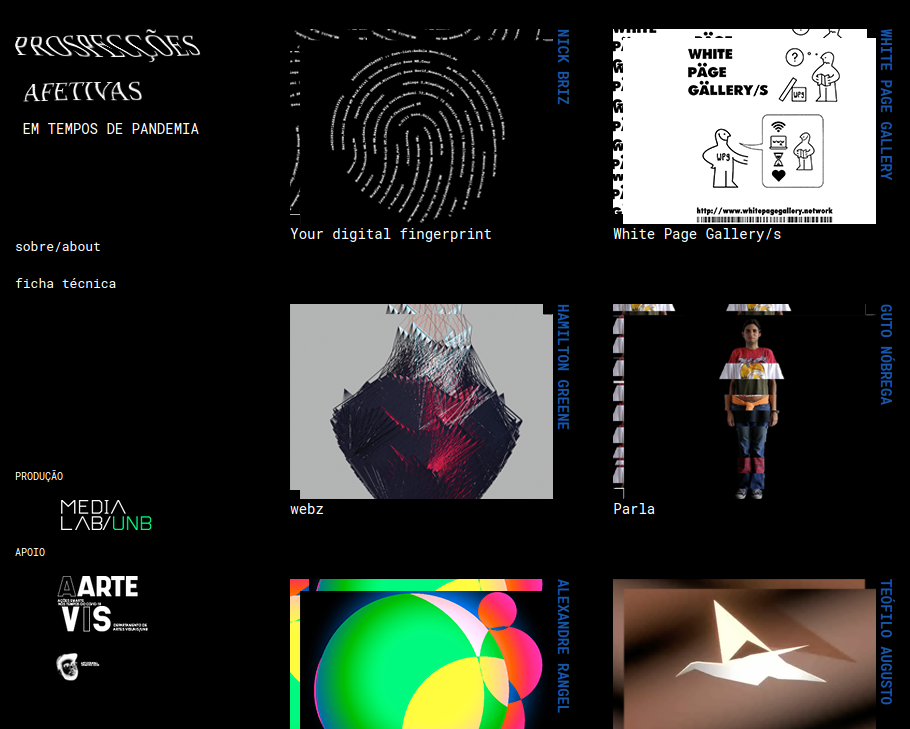 This month, art from my #webz series was featured in an art exhibition. Even cooler, that exhibition was based in Brazil which basically makes me an international artist!
Some caveats being that the exhibition was held virtually and you could argue my art has already been exhibited internationally depending on your disposition towards sticker art
To read more about my participation in the exhibition including my submissions and proposal, read my case study. You can see more #webz art on @hamy.art and get your own on my shop.
careboi for mom's day
It should be apparent by now that I enjoy building things. Even when it's not the most efficient way to accomplish x, I like to bias towards it because it gives me some form of innate satisfaction.
So I thought about what made a good mother's day gift and came to the conclusion that the core principle is really to show you care - care for all the time, effort, and worry that's been given over the years. Facebook had just released their new care emoji, so I put 2 and 2 together and created #careboi - a site that allows you to customize care emojis with the nouns you care about.
The site is live now at careboi.xyz and you can read more about how it was made on its project page
prickly new visualization
Last month, I announced #vicidual a platform for sharing the audio visualizations I've been creating.
I wanted to make a habit of adding to it over time so this month I created a new visualization dubbed prickly to add to the collection. It's currently live on vicidual if you want to check it out!
I worked with Steve again to create an audio 'signature' which is what you hear in the video intro!
self
In my #self foci, I've really just been trying to keep up with my habits and make solid plans for the future. The coronatine has changed life quite a bit and it seems that at least some of these changes will last far beyond the pandemic.
It's easy to give into "cabin fever" but I've been trying to spin this time in relative isolation as an opportunity rather than a restriction. That opportunity, I think, is to examine my core systems and change them to fit who I am now and who I want to be in the future, free of external distractions and influence. That being said, I recognize that doing anything in a bubble is risky - it's often hard to validate a system without battle testing it - so I've been intentionally taking my time and trying out small changes to mitigate some of that risk.
So this month I've done some small things that I hope will lead to longer change:
calculated the value of cooking my own meals at home to be about $619 / month and $180,000 over 15 years
raised my target savings rate to 60% (and failed to hit it)
worked on getting my workouts back to approximate pre-covid levels
planning for H2
adventure
While #self was focused inward, #adventure was focused outward. Coronatine is still very much a thing here in New York but things aren't quite as bad as they were last month and we've been getting to a point where covid prevention techniques become habit. All this to say, that we've become a bit more comfortable going about our lives under these public health constraints.
One outcome of that has been unlocking socially-distanced nature hangouts as a way to get some much needed social time while keeping covid risks low. It's been a welcome change to staying inside and a way to enjoy at least some of the New York summer.
work
At work, I've been mostly focused on organization and project management in an effort to keep up with the many projects on my plate. In my 2019 review, I talked about different methods I was employing to deal with the increased ownership and number of projects on my plate.
This month I've come to the realization, again, that my methods just aren't cutting it. The problem I think isn't just that my organization methods weren't able to support the projects but also that I wasn't able to support all the projects.
When you think about it, you're a finite resource - your time, energy, headspace, etc. Like any finite resource, if you overload it things start to become inefficient. In this case I think I juggled too many things which caused none of them to be juggled very well and really led to less things actually getting done.
This is a problem I think I've struggled with not just at work but also in my own planning / projects.
To tackle this, I've been doing a few things:
capping number of projects in progress to (2-3) to decrease context switching and hopefully increase throughput
being more strict about prioritization and just focusing on the highest priorities
working to defend time / effort by delegating / backlogging where possible
creating new organization habits to have all my notes for a given project in one place and easily shareable
It's been hard to push back on a lot of the asks but in the end you can only do what you can do and trying to do more than that often leads to doing less which doesn't help you and doesn't help anyone else, so you just kinda gotta do it y'know?
While I'm still working on implementing these new principles for myself, it was cool to start seeing some projects I worked on reach the public and get some validation that while my productivity maybe wasn't optimal it was still making an impact.
fin
That's about it for May. I did a lot of stuff, but not all the stuff I'd planned to do and that's okay. Sometimes that's just the way it is.
I'm excited to head into June which is the last month of the half for me where I typically plan to execute less and reflect / plan for the future more. Usually this means it's a lot more chill, but I've got a lot of things I'd like to wrap up and I have a rising feeling that I'm not doing enough to stand up against injustice in society / make this world a better place.
Listening to the discourse over the past few weeks has made me realize that I don't fully understand my privilege, biases, or role in society which means I certainly haven't been effective in combatting societal injustice even in cases where that's been my intent. All this to say that I've got a lot of work ahead of me and while I'd like a chill June, I don't think it's fair to take one when action now seems so urgent and important for the futures of so many.
I'm currently gathering resources to help me better understand my privilege, biases, and role in fighting this injustice so if you have any recs please send them my way. I've been recommended White Fragility a few times so thinking I'll start there but I know there's so much more to learn. While I learn more about my role, I've taken a step (and welcome you to join me) to help support those that are already acting by giving to orgs like NAACP and ACLU. I'll also signal boost this collection of aniracism resources as a great starting point for your action.
There's so much more to do, but right now we must start.
Stay safe. Stay empathetic. Stay tuned.
-HAMY.OUT